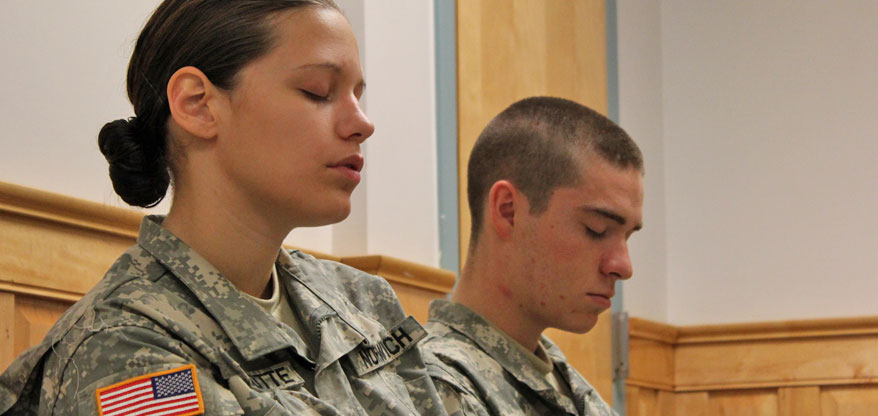 Veterans (Resilient Warrior)
Post-traumatic stress among veterans has reached epidemic proportions, with serious consequences. U.S. veterans take their own lives at the rate of 21 per day. Many returning veterans are unable to hold jobs, support their families, or maintain positive relationships. TM has proven to be an effective tool for addressing these issues. DLF's partners include Walter Reed National Military Medical Center, Fort Gordon Eisenhower Army Medical Center Traumatic Brain Injury Clinic, Boulder Crest Retreat for Wounded Warriors, Veterans Lifeline, and other Veteran Administration Medical Centers nationwide. In a clinical trial at the Traumatic Brain Injury Clinic, 83.7% of those instructed in Transcendental Meditation stabilized, reduced, or stopped using psychotropic medication within one month of regular TM practice.
Other research highlights on meditating veterans include:
95% reported less stress.
86% reported less anger.
85% feel more in control of their lives.
89% reported improved relationships.
79% reported improved sleep.
"After starting TM, my mind and emotions were calmed. I had my first full night of sleep in 21 years. I have new goals in my life, and I haven't stopped smiling ever since my first meditation." — Carlos, Veteran of Operation Desert Storm and Liberation of Kuwait